Know about the Pradhan Mantri Awas Yojana (PMAY) Scheme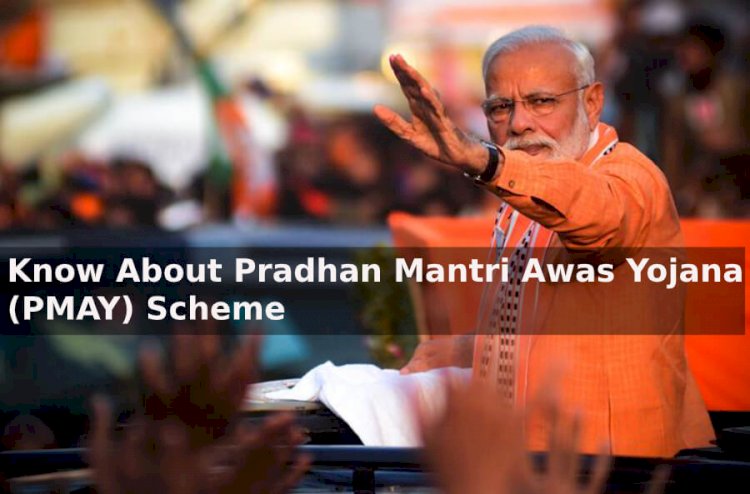 There is no place like home and especially, if it is our own house then it is the place where our heart lies. Isn't it? For all those urban dwellers who can afford an own house can easily buy one Whereas housing for the urban poor is always a dream.
Pradhan Mantri Awas Yojana (PMAY) is a fantastic scheme introduced by our Prime Minister, Narendra Modi on 1 June 2015 which aims in providing affordable housing to urban poor. For those, affordable housing seems to be a dream, this scheme is a big boon because Pradhan Mantri Awas Yojana PMAY aims to provide 20 million individuals with housing by this year 2020.
So, what does this scheme do???
Affordable houses are built in selected cities and towns to cater the needs of urban poor populations and the most important aspect of this is, the construction method used in building these houses are completely "eco-friendly".
Additionally, under the Credit Linked Subsidy Scheme, beneficiaries under PM Awas Yojana are eligible to avail of an interest subsidy if they opt for a loan to purchase or construct a house.
Who are the beneficiaries Under the Pradhan Mantri Awas Yojana scheme?
Beneficiary families comprises of husband, wife, unmarried daughters and/or unmarried sons also doesn't own a pucca house either in his/her name or in the name of any member of his/her family in any part of India.
Key Benefits of Pradhan Mantri Awas Yojana (PMAY) Scheme
A better subsidy for every Indian Citizen: The main benefit of this scheme is "subsidy for new home purchases". If you are already a homeowner or any other member of your house is a homeowner, unfortunately, you can not avail of this scheme. Those who are suffering in the rental homes and are dreaming of buying a new home, yet have not bought one then this scheme will help you to fulfill your dream.

For those who are in the Economically Weaker Section / Low Income Group category, they can avail of a subsidized home loan interest rate by 6.5% for a tenor of 20 years.
For those who are in the mid-level Middle Income Groups category, they can avail a subsidized home loan interest rates by 4% on a maximum loan amount of Rs.9 lakh for a tenor of 20 years.

For those who are in the Middle-Income Groups 2 category, they can avail a subsidized home loan interest rates by 3% on a maximum principal amount of Rs.12 lakh for a tenor of 20 years.

Housing for all: Under this scheme, the Government is planning to construct 2 crore houses in urban areas for those who are eligible. The main motive of this scheme is to provide a better shelter even for those who cannot afford and help them to uplift their standard of living. In fact, in many cities such as Maharashtra, West Bengal, Tamil Nadu, the construction is already started.
Health environment by using eco-friendly construction: Government has instructed us to use eco-friendly construction technology and materials under this scheme. This ensures better protection for the environment and by allowing only less damage in and around construction sites. Additionally, it will lower pollution scales while construction is taking place.
A boon for women and minorities: Women empowerment is what the Government insists on this scheme. The house that is bought under this scheme needs to be registered under female ownership even if they are not buying it. Additionally, Government is giving preference for transgender people, salaried women, widows, minorities, the disabled, and seniors to avail the Pradhan Mantri Awas Yojana scheme and become proud homeowners. For seniors, they can be given preference for ground floor accommodation to enjoy better comfort.
Rural Housing development: This scheme is not restricted only for urban housing development; it also encourages rural housing development. Raising the standard of living in rural areas for low- and middle-income groups and developing the rural real estate sector are the two notable points.
To promote affordable housing and increase the standard of living of weaker sections in India, the Government is taking many initiatives lately and Pradhan Mantri Awas Yojana (PMAY) Scheme is one of the highly welcoming schemes in that.
Why Skysadobe's Apartments?
SkysAdobe, a renowned builder who has been backed with immense real estate experience has come up with a variety of apartment projects in Anantapur as well as a Co-working space in Bengaluru. We are offering luxury apartments and villa plots in different sizes to suit your investment needs which are 100% Vaastu compliant and fully approved by the Government. It is extremely important that you invest in the plots or apartments sold by a reputed property developer who correctly follows Vaastu guidelines and Government norms so that it brings peace and prosperity to the buyer. Our main motto is to maximize investor returns on each project and Our principals build trust and demonstrate integrity among our clients. The location of all our plots and apartments are carefully selected as per Vaastu guidelines and are conveniently located at proximity to hospitals, shops, Schools and all essential needs.
Click Here To See More