10 Powerful Vaastu Sastra Tips to Increase Concentration and Score High in Your Exams
Exams around the corner and students are already having the pressure of scoring high marks in order to secure a better future. Of course, this exam fever is pushing you to a verge where you keep judging whether you can score well or not.
That is not it, many self-doubting questions pile up too.
"Will the question paper be tough?", "what if I don't score well?", and this list is endless.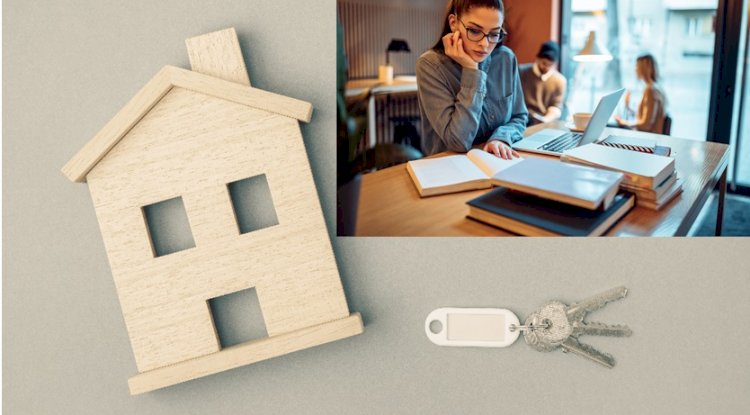 Apart from these, students also complain that they are not able to score well despite putting in a lot of hard work and effort in their revision exams. I know it is raising your BP and making you feel nervous about facing your final exams.
Do not worry!! First and foremost, it is all that 'positive attitude' matters the most for this situation. Be positive and keep saying "I can score well" then, follow these guidelines from age-old science "Vaastu Sastra" to increase your concentration and come out with flying colors.
All the best and here are the tips for scoring super percentage in your finals.
10 Powerful Vaastu Sastra tips to increase concentration and score high in your exams
Always choose the South-West corner of your house or your room to sit and study. Additionally, face towards the North-East while studying.
Make sure to remove all distracting paintings or pictures that are hung in front of you while studying. Additionally, keep away the Mobile phones, WhatsApp messages, video games and all distracting things that can break your concentration. You can add soothing and calm pictures to be hung on the wall.
Always create a positive atmosphere in your studying area by choosing a clean place for studying. Your study place needs to be free from clutter and with good sunlight and air, as this will keep your mind fresh and away from any distraction while you are studying.
Never choose to sit under a beam or a loft while studying, as it might spike your stress level.
Always choose only East, North, and North-East directions for studying as they are the only favorable directions quoted by Vaastu Sastra.
It is always a better option to choose a study table made of wood since it absorbs the cosmic energies and helps you to evade any negative thoughts that might arise while concentrating. Additionally, sitting on a wooden chair while studying will increase its benefits.
Vaastu Sastra is insisting on Placing a study lamp on the left of your study table to enjoy an increased concentration while you are preparing so hard for your exams.
Either a small crystal pyramid or any other pyramid shaped object can be placed on your study table. It enhances the positivity in your studying area since it has the power to attract universal cosmic energies. If possible, you can also keep an aquarium in the northeast direction of the study room.
To increase your concentration power while studying, it is a better choice to cover the study table with a green color covering. Never choose too much dark or dull color wall paint for the study room. The best color choices for the study room are blue and green wall paints.
Last but not least, always inculcate a positive attitude by thinking that you can study well and score well. Try to calm yourself by practicing meditation for a few minutes daily so that you can face your board exams with a cool mind and without panicking.
Generally, concentration problems arise during exam times and it influences the results adversely. However, by practicing these above powerful Vastu Sastra guidelines, you can easily redirect your effort for good results.
Apart from following these guidelines, one most essential thing that each student needs to do is "loads and loads of Revision". Do as much as revision as you can do to Score well in your exams.
All the best for your future!!
SkysAdobe's Apartments are 100% Vaastu Compliant:
SkysAdobe, a renowned builder who has been backed with immense real estate experience has come up with a variety of projects in Anantapur and Bengaluru. We are offering luxury apartments and villa plots in different sizes to suit your investment needs which are 100% Vaastu compliant as well as Co-Working spaces. It is extremely important, that you invest in the plots or apartments sold by a reputed property developer who correctly follows Vaastu guidelines so that it brings prosperity to the buyer. Our main motto is to maximize investor returns on each project by following all Vaastu guidelines. Our principals build trust and demonstrate integrity among our clients. The location of all our plots and apartments are carefully selected asper Vaastu guidelines and are conveniently located at proximity to hospitals, shops, Schools and all essential needs.