Important Vaastu tips for your Kitchen to enjoy a positive and contented food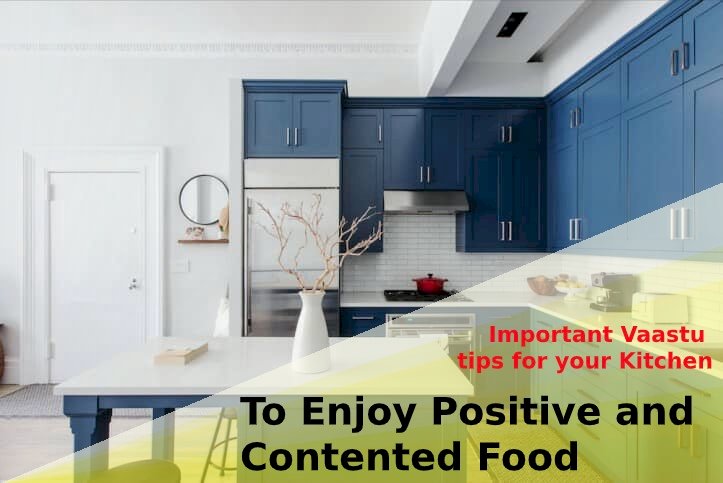 When an ancient old guide for building's architecture can bring in positivity for the dwellers, isn't it great??
Vaastu Sastra guidelines have been believed for ages and have been implemented while building a structure. Right from choosing land to designing a kitchen in your home layout, Vaastu is important to consider.
Taking advantage of our nature and unifying the energy to enhance positivity in our home and especially in our kitchen where the raw and uncooked food gets transformed into a delicious and nutritious meal is necessary. Isn't it?
Remember, good health is the key to everything and that seems to start from your kitchen. Hence, it is of utmost important to definitely consider the vaastu guidelines for your kitchen.
So, shall we start digging???
Important Vaastu tips for your Kitchen to enjoy a positive and contented food
The kitchen's best location is the 'Agni moola' South-East corner of the house. In case, if the South-East corner is not possible then the second alternative is North-West. Never cite your kitchen in these directions, North-East, South-West or the Center of the house.

It is essential to face East while cooking, this is like paying your spiritual tribute to Sun. Also, the stove needs to be placed in the South-East direction.
Placing the washing sink in the North-East and also the Water storage in the North-East is ideal.
Citing the kitchen under a staircase as well as placing it above, below or even adjacent to a toilet is definitely a no-no. When you consider the hygienic part as well as the energy part, the Tamas energy and bacteria prevail in a toilet whereas freshly prepared food is filled with Sattvik energy and nutrition for your body.
Placing Electrical appliances in the South or South-East direction is ideal. Especially, the fridge can be placed in the South, South-East or West or but should never be placed in the South-West direction.
Go for the yellow or orange colors for the floor and the walls and it is better to say no to black color.
Place the slope of the kitchen toward the North-East direction and store your Cereals and spice jars in the North-West. Use glass jars to store them and avoid Plastics as they only hamper the energy of the grains but also not good for health.
While cooking, we should not have our back face towards the entrance of the kitchen. If you couldn't avoid this situation then place a mirror behind the stove so that it reflects the entry.
Citing an open area above the stove is auspicious. An open window or an exhaust fan situated as part of the window is ideal than also an extractor hood directly placed above the stove. As it disturbs the subtle flow and circulation of fiery energy required for auspicious cooking.
Placing stove and sink in the adjacent locations is not a good idea according to Vaastu. If you couldn't avoid this situation, then place an earthenware or ceramic plot between them. Because the Earth element always soothes the bitter enemies fire and water. In addition, the stove and sink should not be placed directly opposite to each other.
Our universe is filled with energies which are of both positive and negative, however, we should always look for ways to bring in positive energy inside our home especially in our kitchen. Vaastu, this age-old science for architecture is all about balancing all the elements of the universe – fire, air, water, and earth so that we can harness the positive energy to our benefit. The above tips that Vaastu is giving, will help you to draw positive energy in your kitchen and fill your loved one's tummy with "nutritious food".
SkysAdobe's Apartments are 100% Vaastu compliant:
SkysAdobe, a renowned builder who has been backed with immense real estate experience has come up with a variety of projects in Anantapur. We are offering Villa plots and luxury apartments in Anantapur at different sizes to suit your investment needs which are 100% Vaastu compliant. It is extremely important, that you invest in the plots or apartments sold by a reputed property developer who correctly follows Vaastu guidelines so that it brings prosperity to the buyer. Our main motto is to maximize investor returns on each project by following all Vaastu guidelines. Our principals build trust and demonstrate integrity among our clients. The location of all our plots in Anantapur and apartments are carefully selected as per Vaastu guidelines and are conveniently located at proximity to hospitals, shops, Schools and all essential needs.