Know about the History of Anantapur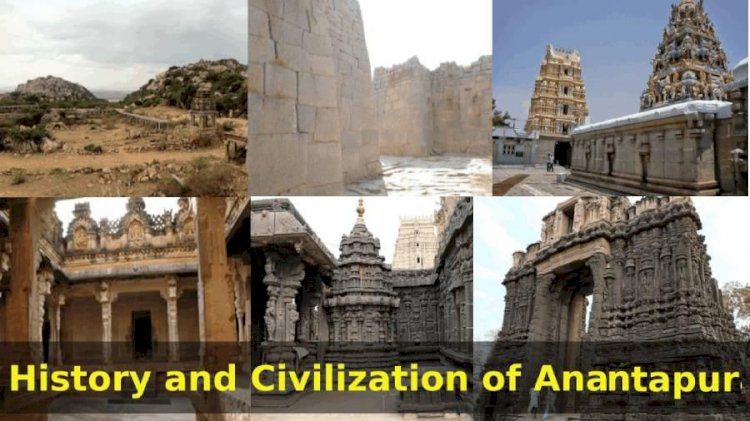 Not so long ago, I was catching the glimpse of the astonishing architecture of Penukonda Fort in Anantapur. Though the recent limelight on its Real estate boom has made many heads turn towards Anantapur, one can not forgo the fact that this place has got high historical importance and has attracted many visitors over many years. It is so obvious that when one walks through the dusty lanes of forts in Anantapur all that reminiscing of is….its rich history.
History lovers have always been enticed when they walk through those rugged terrains. Is it the architecturally rich temples of a bygone era or the rich historical heritage buildings, that is speaking of its glorious history????
Let's lean our ears towards Anatapur's history and civilization and we are sure it is going to leave you nostalgic.
The Interesting fact Behind its Name:
Anantasagara, a big tank existed during the reign of the Vijayanagara Empire and that is how Anantapur got its name. Anantasagara means endless ocean and was actually named after Ananthamma who is the wife of Bukkarayalu, one of the founders of this big empire.
History of Anantapur
The last vestiges of a bygone era can be reminded off when you land at Anantapur. A district in the Rayalaseema region in Andhra Pradesh, which is located pretty close to Silicon Valley of India. Formed in the year 1882 after having been separated from Bellary District, Anantapur never misses providing some vivid glimpses of prehistoric past.
Anantapur has been popularly called "Hande Anantapuram" in which Hande ' means chief. Yes, it was a highly popular place in the Vijayanagar period. Anantapur along with few more places was gifted by the Vijayanagar rulers to Hanumappa Naidu of the Hande family.
However, the Qutub Shahis, Mughals, and the Nawabs of Cuddapah have taken over this place afterward though they allowed the Hande chiefs to continue their rule as their subordinates.
During the time of Ramappa, Anantapur was occupied by the Palergar of Bellary and was later won back by his son, Siddappa. Later, Morari Rao Ghorpade attacked Anantapur in the year 1757. Though the army resisted for there some time, Siddappa negotiated terms with his enemy to buy for Rs.50,000.
However, it was not enjoyed long enough when Anantapur got shifted to the hands of Hyder Ali and Tipu Sultan. It forced a bad fate on all the male members of the Siddappa family, who got executed by hanging. However, Siddappa managed to escape from his confinement and fled to Srirangapatnam.
When Tipu's reign came to an end with his death, Anantapur was once again got back to Siddappa's hands. In the year 1799, a treaty was signed by Nizam, who took the total control of the area and Siddappa submitted himself to him. He was later pensioned off by the British when they occupied the territory.
With all the long history being held to it, once can not deny that Anantapur is holding high esteem in history. Now, it is not only the History that is playing its part but the entire place is booming well in the Real estate market after the entry of this giant, Kia motors. Many are interested in investing in plots and apartments in Anantapur, and if you are one among them then do not forget to click on https://www.skysadobe.com/ to see what all projects available to foster your investment mind.